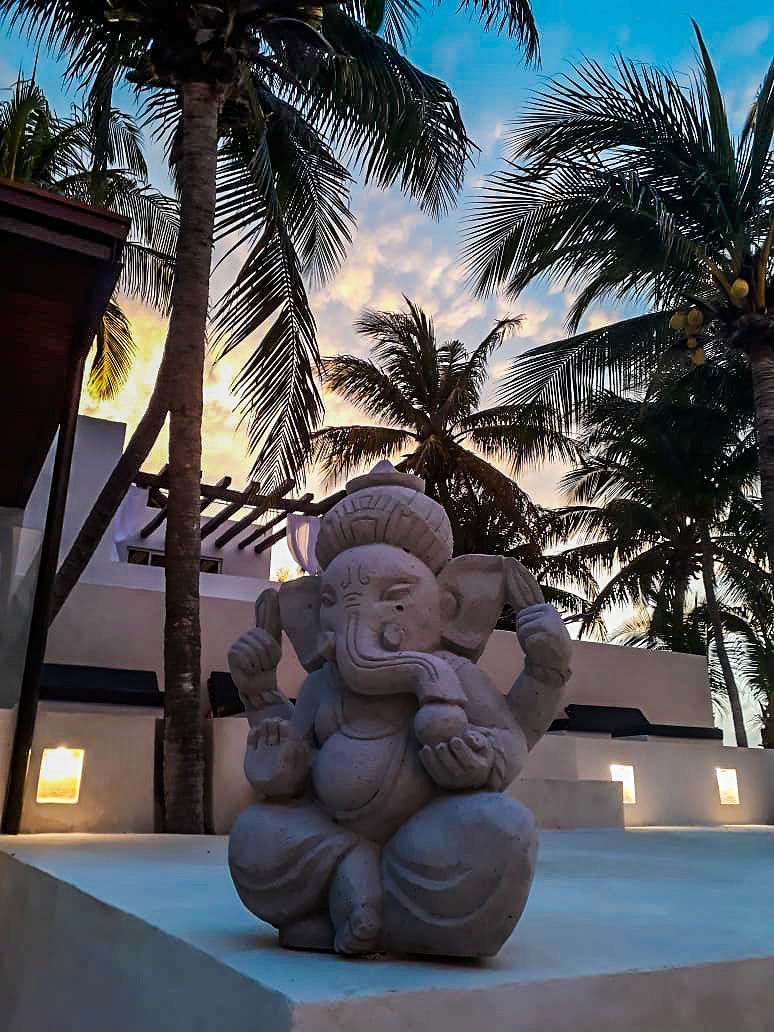 • How do I get to Lotus Boutique Hotel in Isla Mujeres?
You fly into Cancun International Airport and then take ground transportation (this can be arranged by our Concierge or Reservations staff) to the Ultramar Ferry (also known as Gran Puerto, Isla Ferry or Puerto Juarez – when in doubt say 'Isla Mujeres Ferry'). You purchase tickets for the Ferry at the Ferry Dock and the ferry takes you across the Bay of Mujeres to the island. During the day the Ferry runs about every 30 minutes and takes about 20 minutes to cross the bay. When you arrive on Isla Mujeres you can rent a taxi to take you to our hotel.

• How do I pay for things on Isla Mujeres?
The Mexican peso is the standard currency used in Mexico. Everyone in Cancun and on Isla will take US dollars or Mexico pesos.

• How do I get Pesos and Cash on the Island?
There are several banks on the Island; Citi, HSBC and Banco Azteca where you can exchange up to $300 USD per day. Their ATMs work with just about any ATM card. There will be international transaction fees so check with your bank and remember to alert them that you will be travelling in Mexico.


When can I swim with the Whale Sharks?
Swimming with the whale sharks is seasonal activity running from June to September with peek times of July and August. Only use fully licensed companies and do not go with someone off the street who offers you "a deal" they are probably not licensed. Remember, do NOT touch the whale sharks under any circumstance and use only eco-friendly sunscreen.Should I tip on Isla? Yes! Service providers – waiters, maids, bartenders, tour guides, etc., rely on tips to make a living. Most restaurants do not include a service charge with the meal but its best to double check your bill – when in doubt, ask the waiter or the manager.
Can I drink the water?
Eat fruits and vegetables? You should stick to bottled water, although using tap water to brush your teeth, or inadvertently getting a little water in your mouth while showering should not cause concern. And when it comes to water - in the hot climates be sure to drink lots! Often health issues attributed to food or water changes are caused by dehydration more than anything else. We use purified water for ice, and we wash fruits and veggies in it as well.
Should we be concerned over warning on travel to Mexico or media reports on violence in Mexico?
While anytime you are traveling abroad you should always be aware of your surroundings and exercise caution, Isla Mujeres is a small island that is for the most part free of any crime more serious than petty theft. There is a reasonably large navy base on the island which is a great presence when it comes to keeping things very tranquil locally. The warning publicized relate primarily to drug and violence problems within border towns, not tourist areas such as Isla Mujeres.